New Kits from The PUP
Going in Store Now
Ok The PUP has been busy...... well was busy before I left
to go away to see my sisters. Had these done to load up when
I got home just for you.....LOL.....These are my first Halloween kits
for this year. These kits will be available in all Stores.
Have them in 4 of my stores now already.
Enjoy and have fun..... Happy Scrapping from The PUP
Notice to All
The Frames above I am allowing for Commercial Use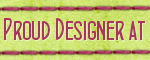 Exclusive To Scrap And Tubes ONLY

This was The PUP's part of the last Collab that was in store before the
revamp. I am now offering it for sale in my store at Scrap and Tubes So
if you missed it, here it is.....LOL
To My Raining Digital's Store

This is The PUP's last part of the Collect Me Promotion
That we have every month at our Raining Digital's Store.
As I was away at the time and if you would like to keep your
Collection complete if your collecting them, here is The PUP's
Part which is for sale in my store.
Hope you like my last lot of kits.
Happy Scrapping From The PUP