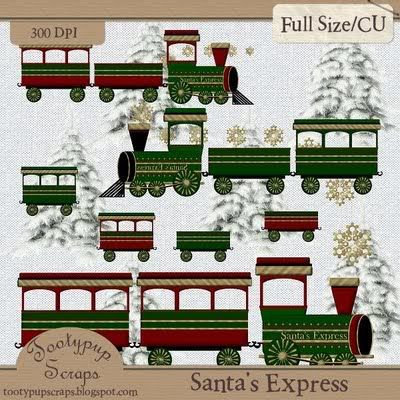 Well the PUP is in the mood for Christmas,
And has been playing again. So all aboard
Here comes "The Santa Express".
Here are some neat little train elements for you
To play with in your Christmas kits.
Have fun on "Santa's Express"
Hope you enjoy as much as I did making it.
Best wishes for the holiday season from the PUP.....
You can find Santa's Express in all stores the PUP sells at.
And LOOK - This is what you can do when you have a play
with this delightful little Christmas Train kit of 15 elements
This cluster frame was made by my dear friend using this CU kit.
It is up as a freebie on Stina's blog here at -
The PUP and Stinee work well together as a team....LOL
Love you dear friend
Hugs from the PUP